The first Fedora worn by Michael Jackson up for auction on September 26, 2023, at Drouot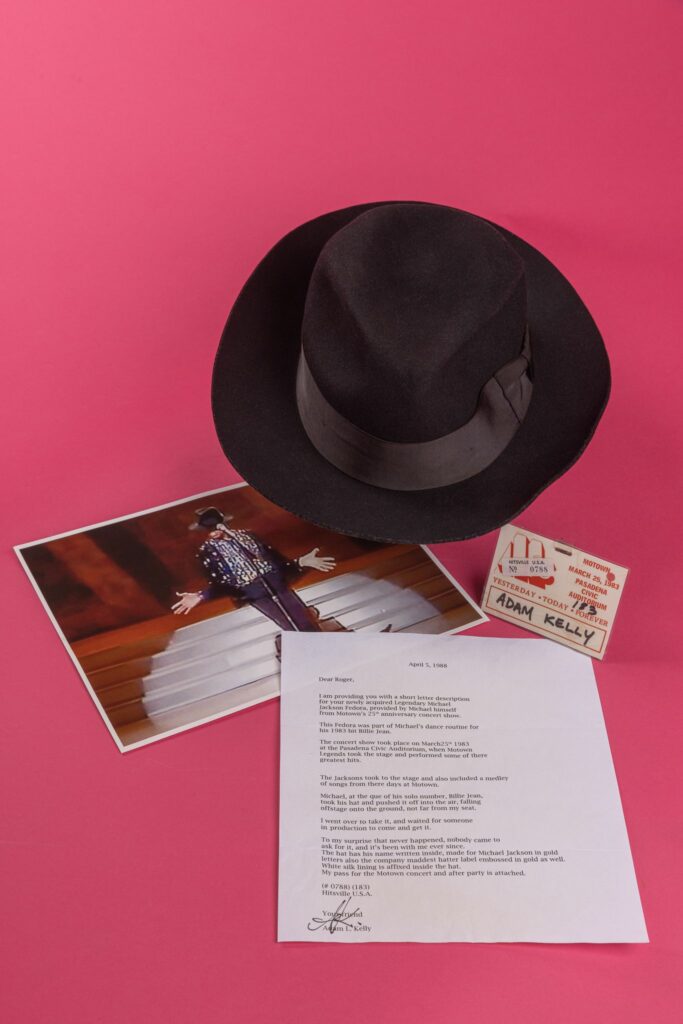 As an iconic symbol of Michael Jackson's career, Galerie Artpèges proudly presents his very first Fedora at auction, in collaboration with Lemon Auction – the very one he wore during the Motown's 25th-anniversary celebration.
Michael Jackson's performance on March 25, 1983, is hailed as one of the most memorable moments of his career, and the hat he wore has become a significant piece of music history. During his televised appearance, captivating millions of viewers, he delivered an electrifying rendition of his hit "Billie Jean" and showcased his now-legendary moonwalk for the first time on live stage.
---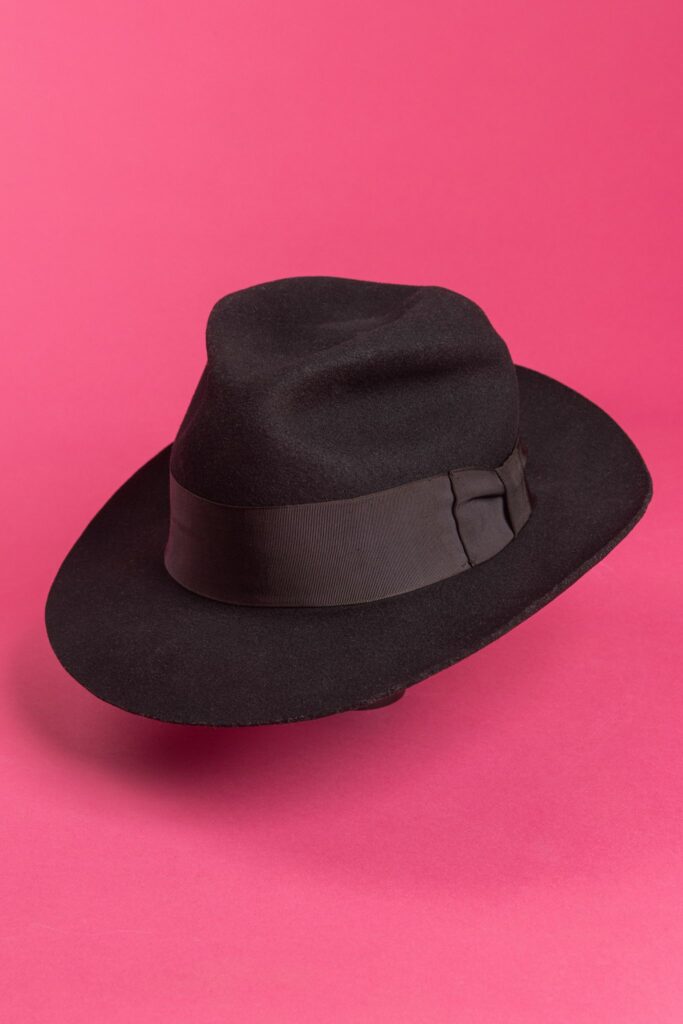 "Please, order me a spy hat, like a cool fedora."
This particular hat was designed by the Maddest Hatter, who was tasked with creating the first Fedora for the special Motown's 25th-anniversary event. He was asked for a spy-style hat, and he recalled, "The next day, I called my management office and said, please get me a spy hat, like a cool fedora – something that a secret agent would wear. I wanted something sinister and special, a really casual hat. I still didn't have a very good idea of what I was going to do with Billie Jean."
With this unique and cool fedora, Michael Jackson's iconic performance of "Billie Jean" at the 25th-anniversary celebration became etched in music history, forever associated with the magic of his moonwalk and showmanship.

THE FEATURES OF THIS FEDORA
The silk lining is a characteristic of the early Fedoras, featuring the inscription "Motown 25" and "Michael Jackson." However, during the "Smooth Criminal" period, the silk lining was replaced with wool as it was too warm for Michael Jackson.
The Fedora bore his name stamped on the inside of the inner brim (specially designed for Michael Jackson), while the name of the company was stamped in gold letters on the other side (manufactured by Maddest Hatter).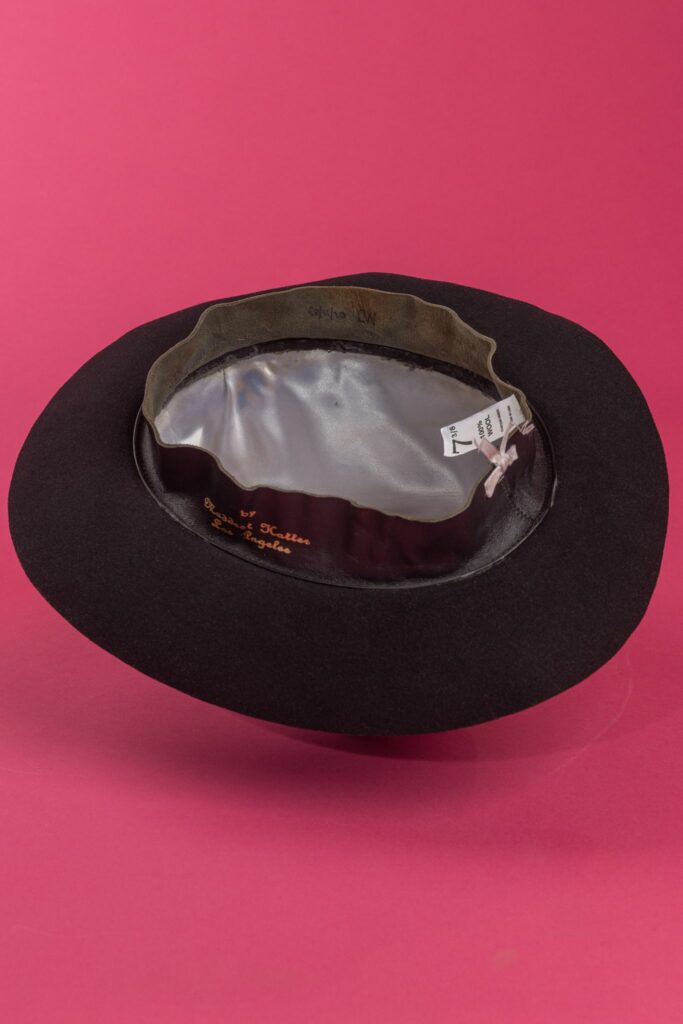 Being publicly auctioned for the very first time, the Fedora from the 25th-anniversary event powerfully embodies the musical legacy of Motown and the cultural impact of Michael Jackson worldwide. It has become a remarkable artifact for Michael Jackson's fans and memorabilia collectors alike.
Appraisal: € 60 000 / € 100 000