The T-Bone Walker Guitar: The 1949 Gibson ES-5N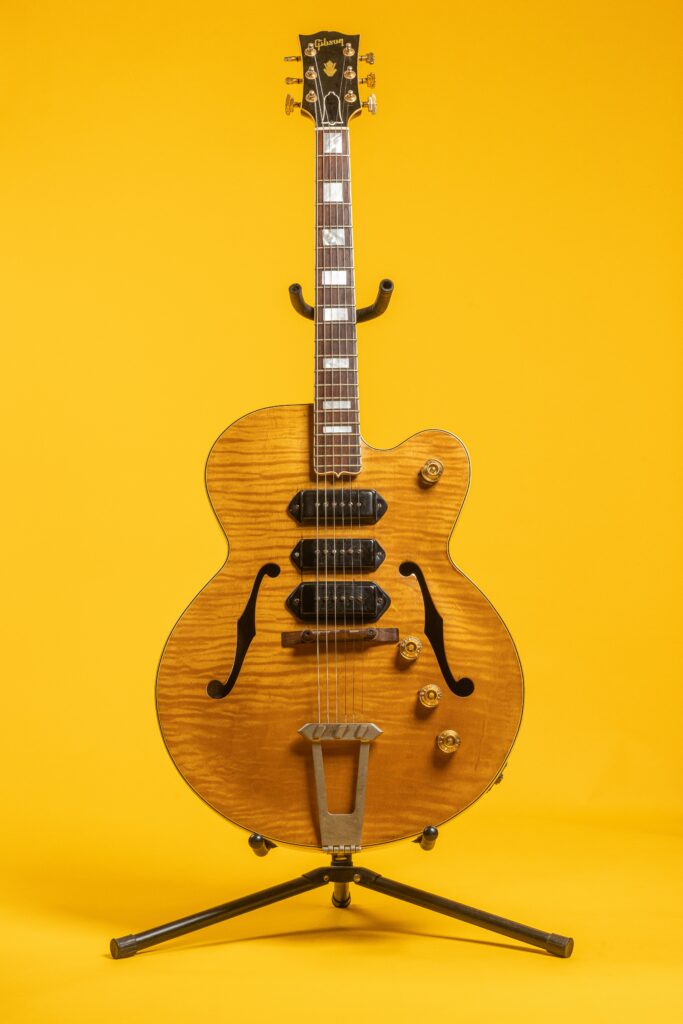 A legendary guitar in the history of music, this ES-5N guitar belonged to the renowned bluesman T-Bone Walker, the pioneer of the "lead guitar" style that influenced countless musicians such as Chuck Berry, Johnny Winter, and even Jimi Hendrix.
Produced in a limited run of only 22 units in 1949, this guitar is the first to feature three P90 pickups, each connected to an independent volume and governed by an overall tone control. This unique configuration, rare today, contributes to the artist's distinctive sound. The encounter between T-Bone Walker and this groundbreaking instrument marked a pivotal moment in the evolution of blues, laying the foundation for what would become rock 'n' roll.
---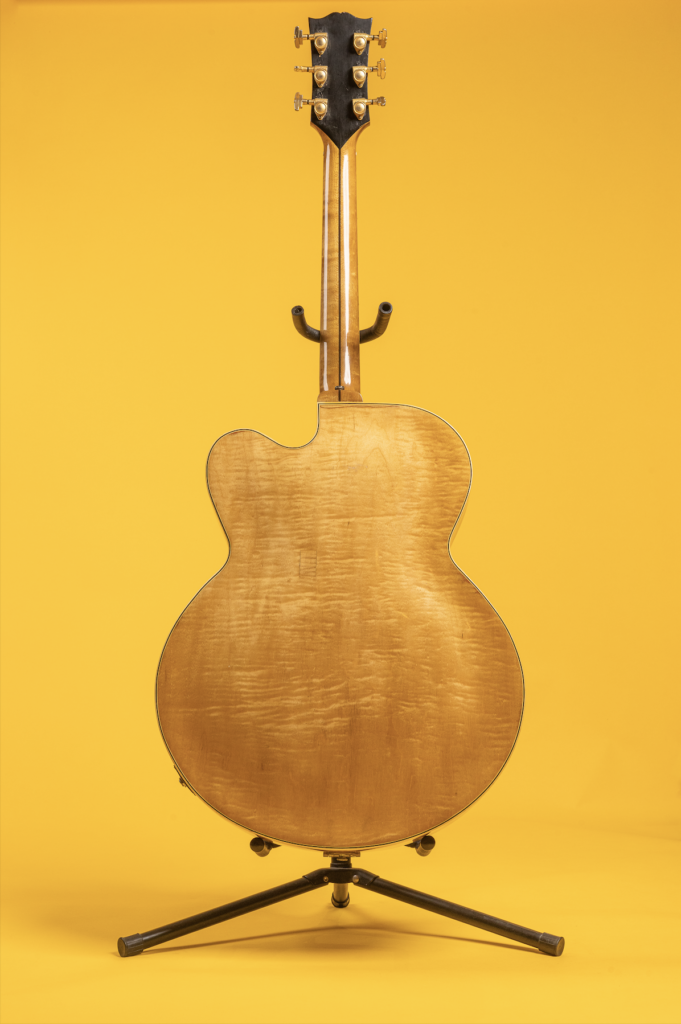 " Do you know what B.B. King said the first time he heard T-Bone Walker? He said that in his opinion, it was as if Jesus himself had come back to Earth and was playing the electric guitar "
The musician used this guitar throughout the 1950s and 1960s, refining his stage presence and charismatic image. His casual poses and acrobatic guitar techniques (playing behind his back, upside down, etc.) left a lasting impression. T-Bone Walker paved the way for rock, seamlessly blending blues and jazz in the Hot Clubs where he performed, notably in France. His innovative style and fearless experimentation pushed musical boundaries, influencing generations to come.
A REDISCOVERED GUITAR                                            
During one of its tours, this beautiful ES-5 disappeared without explanation. Forty years later, the guitar was identified as T-Bone's, with the current owner initially believing to have purchased one of the 22 ES-5N models from 1949. However, after documenting all the wood grain patterns, mother-of-pearl fret markers, and other distinctive features, such as repairs and modifications, the verdict was clear: it was indeed the very guitar!
Having likely passed through several owners, this exceptional guitar finally regained its official identity in 2016, thanks to the expertise of François Charles, a member of the national association of experts, who confirmed its "unequivocal ownership."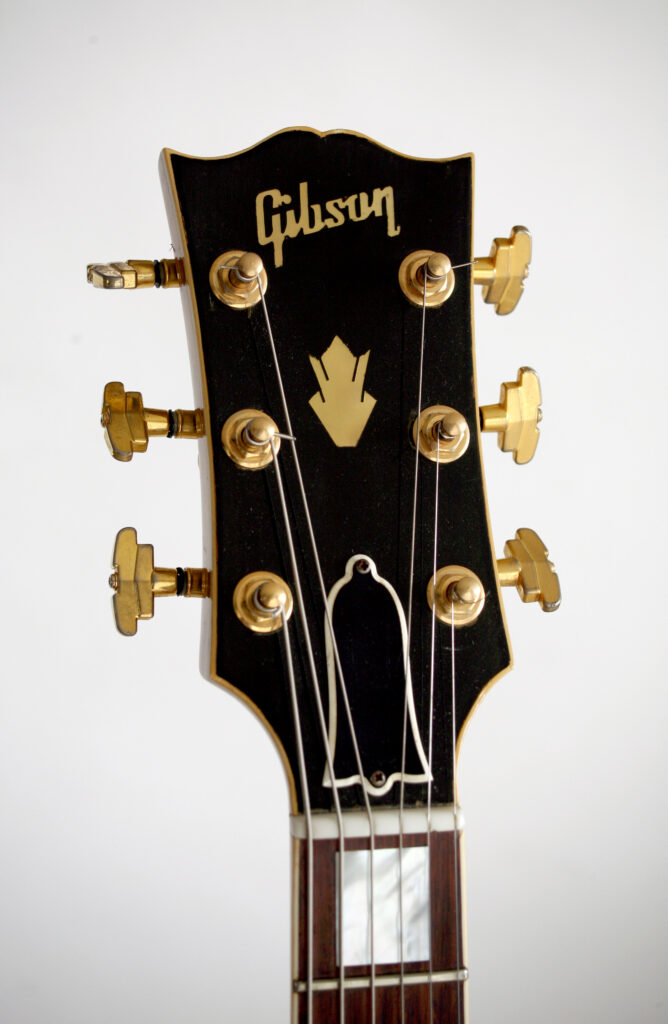 The Artpèges Gallery will auction this Gibson ES-5 owned by T-Bone Walker on September 26, 2023, at Drouot. This guitar, of significant value and admired by collectors, holds undeniable appeal for enthusiasts of blues and vintage guitars. Its presence at the auction promises to be a notable event for those who appreciate musical history and the legacy of iconic instruments. Whether you're a dedicated collector or a passionate lover of music, this auction presents a unique opportunity to acquire a piece of T-Bone Walker's heritage and to own a remarkable instrument that has played a role in shaping the musical landscape.